ES support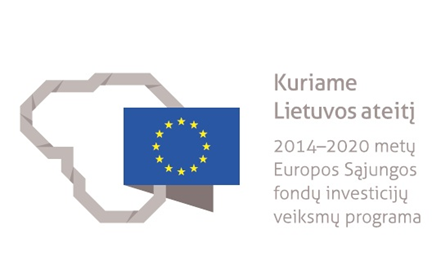 Association Sporto klubas Budora implements EU structural funds-financed project no. 13.1.1-LVPA-K-860-01-0470 "E. implementation of the commercial model Association Sporto klubas Budora". The total value of the project is EUR 64,980.00, of which EUR 48,735.00 is the European Regional Development Fund.

Support for the implementation of the project was provided in accordance with priority 13 of the 2014-2020 European Union funds investment action program "Promotion of actions to overcome the crisis caused by the COVID-19 pandemic and preparation for environmentally friendly, digital and sustainable economic recovery" No. 13.1.1-LVPA-K-860 "E. business model for COVID-19". The project is financed by the European Regional Development Fund. Funded as part of the European Union's response to the COVID-19 pandemic.

Sports club Budora - since 2006 Kyokushin karate school "Budora" is managed in Vilnius. The sports club is one of the largest and most innovative Kyokushin karate clubs in Lithuania, uniting over 1,000 members and holding training sessions at various school and pre-school educational institutions in Vilnius, Grigiškės, Trakai Vokė and Molėtai. The company aims to provide the highest quality services and offer solutions covering various customer needs. One of the company's most expanding services is a sports training service.

Currently, selling club services is done in a number of different ways, none of which are properly automated. The club needs a unified e-mail. a trading platform system where customers could order all services and pay for them in one place without the help of company employees. Not having the ability to manage the entire process of ordering services by e-mail. In this way, the company limited the circle of potential customers and, at the same time, the growth of the company's income.

In order to increase competitiveness, attract more customers and serve them more efficiently, and expand sales, the company decided to digitize customer service processes and sell its services using e-commerce solutions.


This project is innovative in that an e-commerce platform will be created using the most advanced information technologies, providing new opportunities for innovative sales of services.
The implemented project will allow the company to sell its services more efficiently, it will ensure faster and better customer service, the shortened service sales time will allow serving more customers, which will ensure the growth of the company's income.

The project implementation period is from 2022. February. until 2023 February.