Sports club "Budora"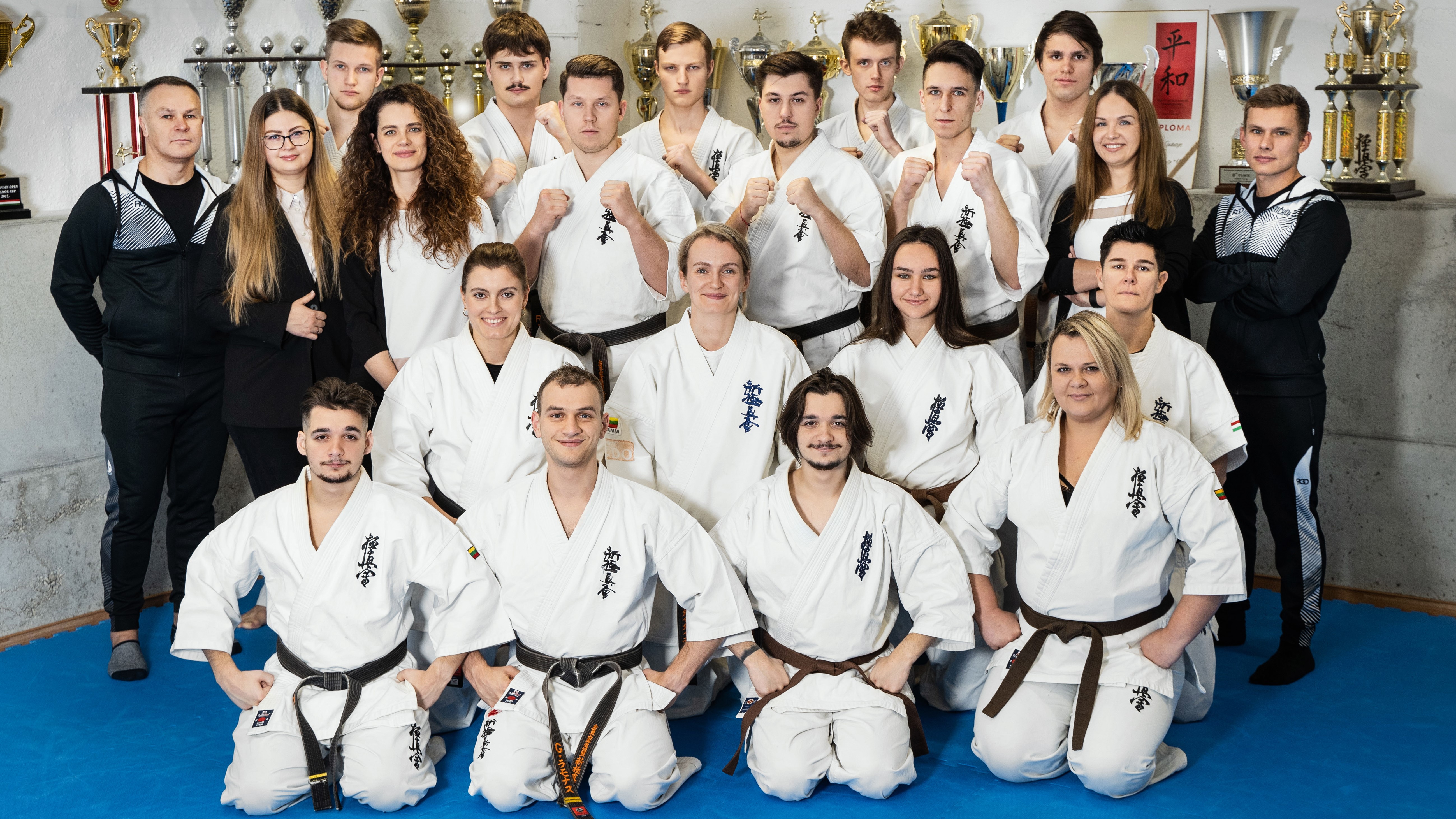 Our mision
To promote a healthy lifestyle and busyness in society.
Our vision
We aim to become experts in healthy living, helping to grow a physically active and healthy society.
OUR HISTORY
Our activity began in 2006, when the first training hall of the 'Budora' sports club opened its doors in Vilnius. Here, the founder of the kiokušin karate school - Donatas Imbras - 5 DAN black belt master, multiple World Vice-Champion, Lithuanian and European Champion started training several groups of children. During 16 years of activity, the 'Budora' sports club has grown and become one of the largest and most innovative Kyokushin karate clubs in Lithuania. Sports club 'Budora' has trained a World Champion, several Lithuanian and European champions and prize winners of international tournaments. Most of these professional athletes are still with us today - they continue to strive for sports heights and work as school instructors.
'BUDORA' TODAY
Today, we unite over 1300 members, we organize kiokushin karate and physical training in various school and pre-school educational institutions in Vilnius, Grigiškės, Trakai Voke and Molėtai. Athletes of various ages from 4 to 60+ years train in our club, functional training for women takes place, and active leisure camps are organized during school holidays.
become a member of our club community! We invite you to:
Karate training for children
Kata training for children
Physical training for children
Karate training for adults
Functional training for women
Remote training for children
Individual karate training
Camps for children
See you at trainings, events and camps! Sports club 'Budora'
'Budora' board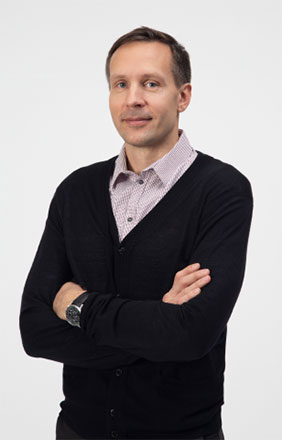 Donatas Imbras
Founder, board member
I always felt that my life was connected with sports, so in 1999 In Šiauliai, I started studying Physical Education and Sports Pedagogy. I completed my bachelor's and master's studies. A year and a half after graduation, I realized that my passion is karate and I founded the 'Budora' sports club in Vilnius. When I started the club, I knew I needed more challenges. I was looking for myself until I realized that I wanted to try my hand at business - the sphere of metal trading, which karate also led me to. I believe in lifelong learning, I have graduated from many universities and I am still learning. in 2019 I obtained a Master's degree in Business Administration at BMI and enrolled in a PhD in Business Administration at Lausanne Business School. And from 2019 In May, I accepted another challenge, which is also related to my current studies, I started working in an IT company, where my activities are related to the implementation of business strategies.
Every desperate situation has a way out.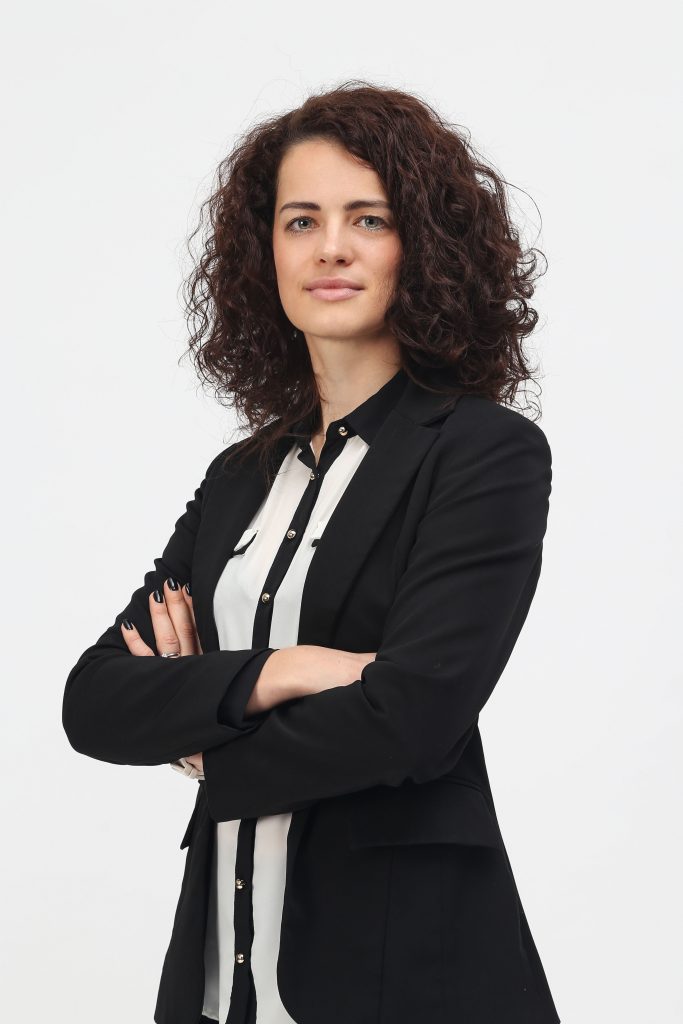 Viktorija Liepienė
Director, board member
I started my friendship with the "Budora" sports club 12 years ago as an athlete - I attended karate training for five years, of which I worked as a children's coach for a couple of years. Over time, I realized that I was more attracted to the administration of club activities and process management. For four years, I worked as an administrator-manager of the club and was responsible for communication with clients and educational institutions, organizing the work of coaches, company holidays, etc. As the company grew, certain positions were separated and I went from manager to event project manager. During this period, I was responsible for all events organized by the company and for coordinating the participation of our club members in other organizations' competitions. From 2019 In November, I became the Operations Manager, responsible for the operational activities and results of the club, including the work of coaches, high quality of customer service, high-quality implementation of events, communication with educational institutions.
The more you do, the more you will accomplish.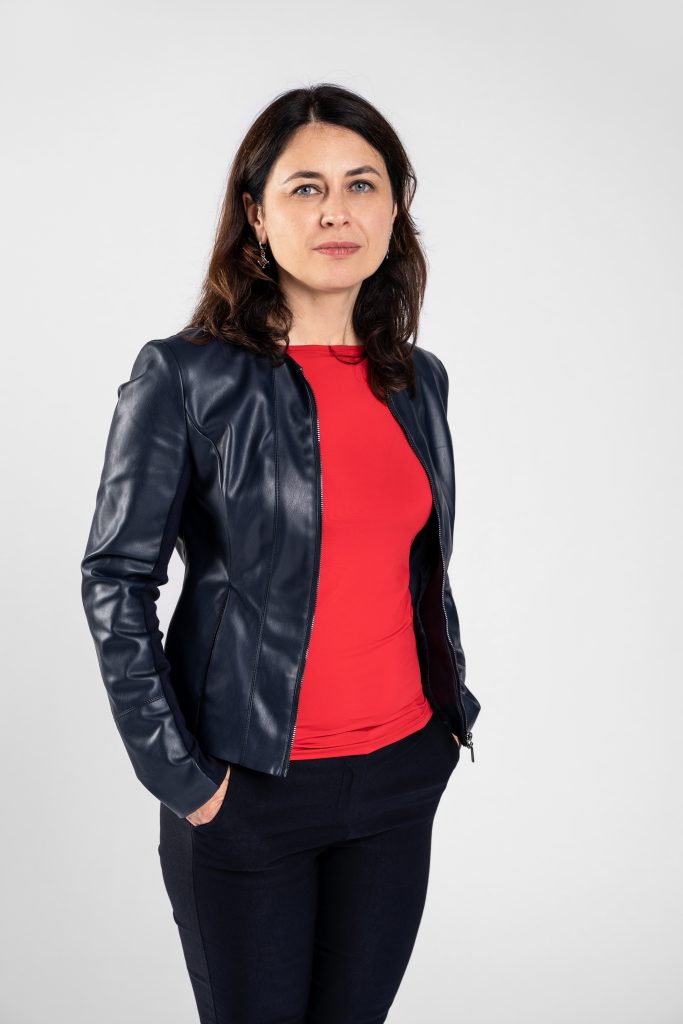 Lina Svirnelienė
Business development manager, board member
I have accumulated 15+ experience in business management, sales and implementation of changes in the service sector - in the fields of media, event organization, emotional support and sports and wellness. I have been working at the "Budora" sports club since 2017. of November I started as the Head of Operations and Development and was responsible for a whole range of different activities - from strategic discussions to the initiation and implementation of changes, from personnel administration and team building to the organization of the entire club's activities. From 2019 in November I concentrate on such activities as strategic planning, business development and HR. From 2019 autumn, I am a certified "Thomas International" PPA (Personal Profile Analysis) solution specialist.
If you want, everything is possible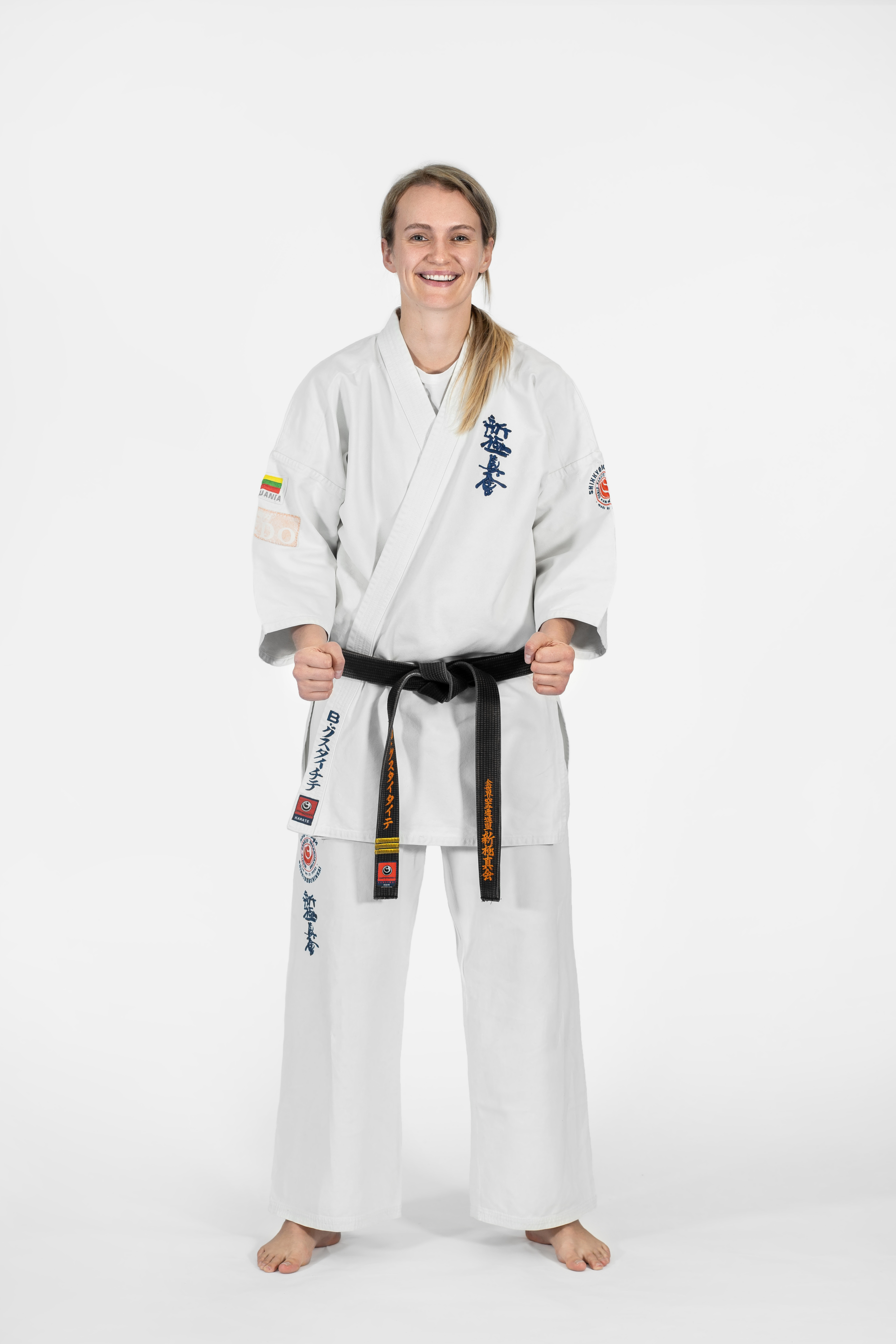 Brigita Gustaitytė
Head of the sports section, trainer, board member
I have been associated with Budora for more than half of my life - 14 years: I started attending karate training when I was in the seventh grade, later I started assisting in training, and for the past 9 years I have been combining my career as a sports professional with training children and adults. in 2019 I became a KWU World Champion and a 3 Dan (black belt) master. From 2020 I took over the position of head of the Sports section, which led to the in September to study master's degree at LSU - coaching systems/athletic training. When I have time from sports, work, training and studies, I bake cakes 😊
Simona Naubetchanovienė
Marketing specialist, board member
I have considered myself a member of the Budora sports club community for 10 years. At the beginning of the club's activities, I took part in events, camps, watched karate competitions, later I started attending women's functional training, and from 2020. I am responsible for social network communication in the spring team.
Nothing happens by itself. Everything makes sense.
Administracija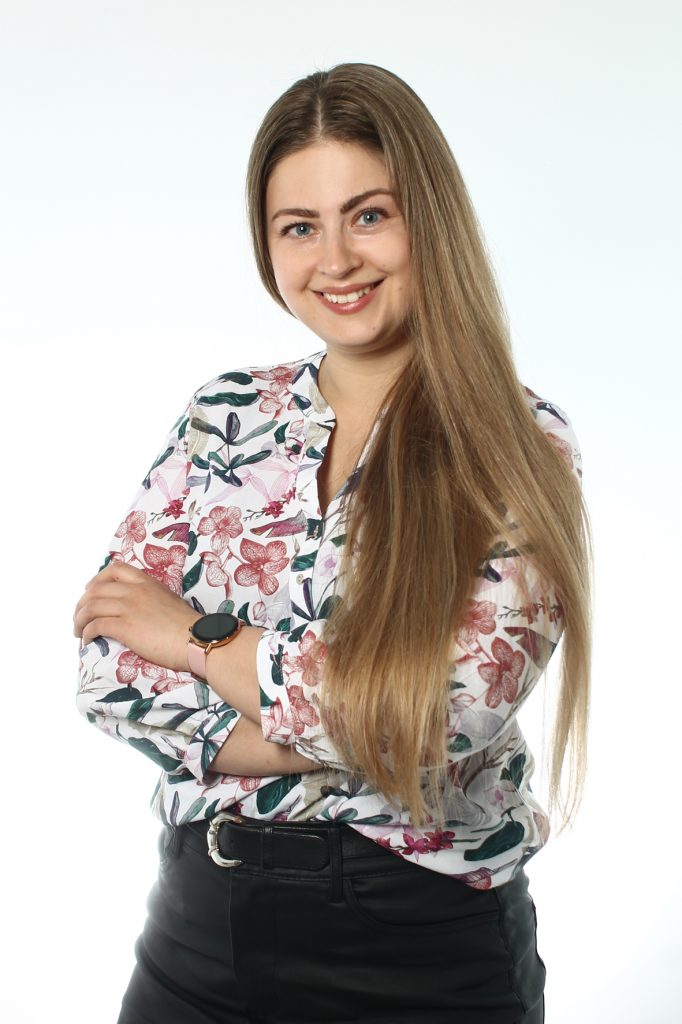 Dovilė Jucienė
Customer relations manager
I started my karate journey at school: karate developed will, character, gathered many like-minded people and friends. After the break, I continued karate in Budora with Donatas Imbras. Another break is raising children, and I'm back again, both in karate and in the administration of Budora. I am happy to belong to Budora's "family", to be able to communicate with club members, contribute to the organization of events, solve various issues, I like it very much! Karate is a meaningful activity that develops not only the translation and the body, but also develops the will, because first of all you defeat yourself, and only then the opponent! 😊
Everything that happens, happens for a reason!😊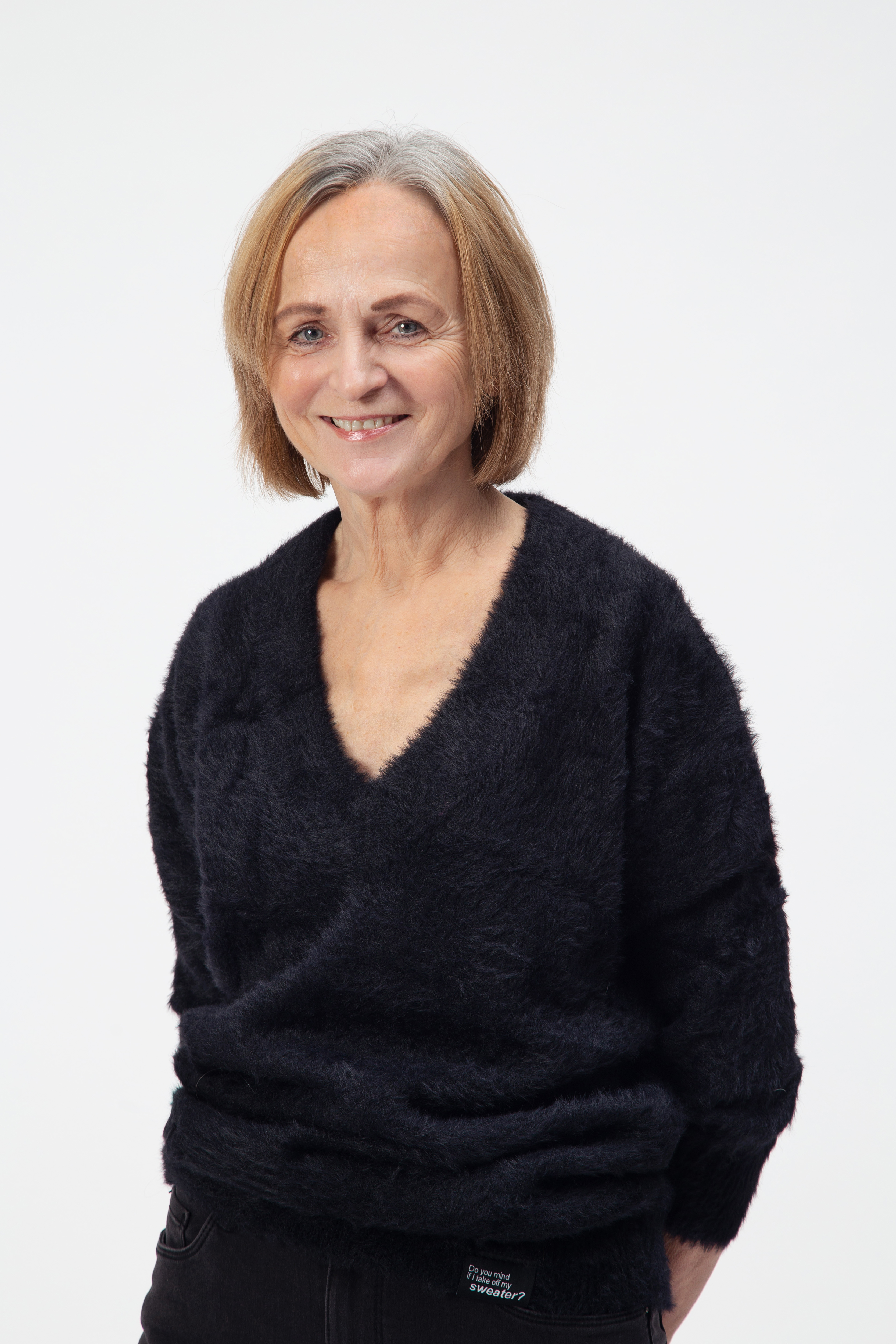 Marytė Zakarauskienė
Accountant
Over 30 years of combined experience in finance and accounting. I joined the Budora sports club team in 2019. in June and I am responsible for managing the club's accounting.
If you want something to change in your life, start changing yourself